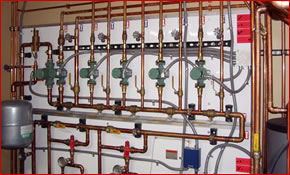 Radiant Heating
We have solutions that are functional, economical and energy friendly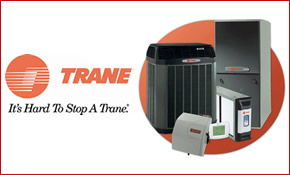 Heating & Cooling
Hydronic, Forced Air, Air Conditioning, Air Purification, Furnaces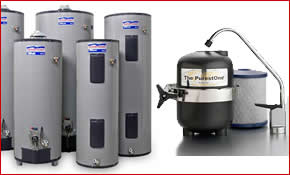 Heating Products
We offer a full range of comfort heating products to meet your home and lifestyle.
Heating & Cooling Services
There are some things in life you can always rely on Klopatek Plumbing is one of them.
Klopatek Plumbing & Heating offers residential and commercial heating and cooling service on all brands of air conditioners, heat pumps, furnaces, fan coils, and thermostats to residents and businesses in North Central Wisconsin and the Upper Peninsula of Michigan.
Whether you need maintenance, repair, replacement, new construction or remodeling, we want to be your heating and cooling service provider.
Our goal at Klopatek Plumbing & Heating is to provide you with not only top of the line service, but to offer only top of the line quality products. We believe it is one of the most important duties to help inform and educate you on which products best suits your family's and businesses needs. We know that each home or office situation is different, so we would like to extend to you our quality service, our quality products and a professional staff helping people create a more comfortable, healthier living environment at home or work.
Protect You and Your Family from Carbon Monoxide Poisoning
Carbon monoxide (CO) is produced whenever any fuel such as gas, oil, kerosene, wood, or charcoal is burned. You can't see or smell carbon monoxide, but at high levels it can kill a person in minutes. If appliances that burn fuel are routinely maintained and used properly, the amount of CO produced is usually not hazardous. However, if appliances are not working properly or are used incorrectly, dangerous levels of CO can result. Hundreds of people die accidentally every year from CO poisoining caused by malfunctioning or improperly used fuel-burning appliances. Contact Klopatek Plumbing & Heating to have your appliances maintened to ensure proper working order.
Heating & Cooling Services
Residential & Commercial
New Construction
Remodels or Additions
Repairs and Upgrades
Start-Up & Winterizing
Geothermal
Furnaces & Boilers
Forced Air
In-Door Air Purification
Hydronic
Air Conditioning
24 Hr. Emergency
Maintenance Agreements